The kusarigama (鎖鎌, "chain-sickle") is a traditional Japanese weapon that consists of a kama (the Japanese equivalent of a sickle) on a metal chain (kusari) with a heavy iron weight (fundo) at the end. The kusarigama is said to have developed during the Muromachi period. The art of handling the kusarigama is called kusarigamajutsu.
Kusarigama is a WordPress theme with a focus on flexibility and customization. With its clean layout and 3 built-in styles (Angry Ninja, Bright Angel and Verderio), a wide usage of CSS3, its full support to some of the latest WordPress features (such as custom menus or threaded comments) and an additional set of custom options (e.g. Google Analytics and advertising inclusion), Kusarigama is perfect both for the newbie blogger – looking for a simple and ready-to-use theme – and for the WordPress ninja, who will enjoy its advanced features in all their glory.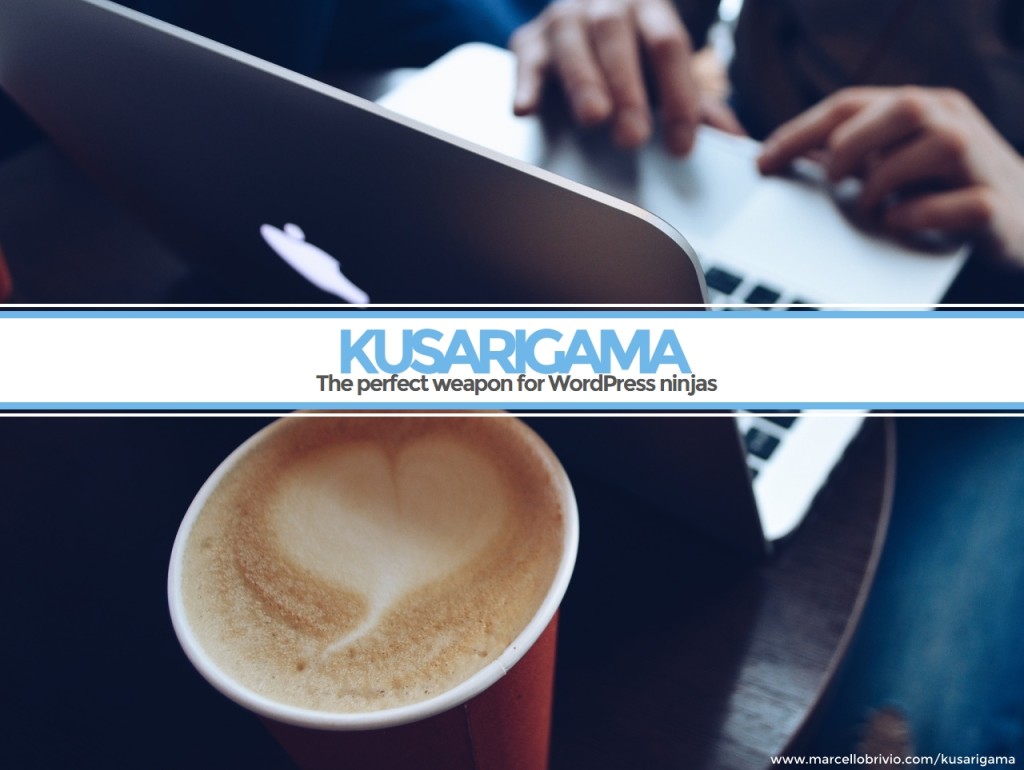 Kusarigama is based on the layout you can see on my personal webiste (www.marcellobrivio.com) and has been tested on WordPress 4.1: its code has been written to be compliant to the latest WordPress guidelines and standards.
Kusarigama is available for free download with a Creative Commons license, as my personal gift to the amazing WordPress community.