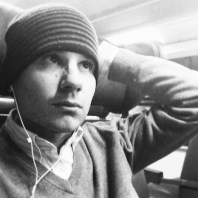 You've reached the personal web site of Marcello Brivio, 36 y.o. digital enthusiast and true lover of the WWW from Italy. These pages are my excuse for having bought a domain with my name without having nothing important to do with it.
I live near the city of Milan and I'm currently working as E-Commerce Manager for PUPA, a renowned Italian cosmetic brand selling premium make-up and skincare products which is now growing the online business.
From 2007 to 2013 I've had the chance to work as a Digital Project Manager at MTV Networks in the amazing team dedicated to MTV.it, dealing with a world-famous media brand and spending every day in a creative environment filled with talented professionals and great friends.
After that, I chose to dedicate my attention to the fast-growing business of e-commerce and I moved to Percassi, taking care of an important network of online stores featuring relevant brands such as KIKO Milano, Madina, WOMO/Bullfrog and Atalanta B.C., with a focus on fast global expansion.
Before my current position, I joined the Italian fashion brand Furla, where I led the execution of the online business strategy with a specific focus on e-commerce and CRM.
The greatest thing in life
is to keep your mind young
In 2004 I took a bachelor's degree in Communication at the University of Bergamo, followed two years later by a master's degree in Multimedia Publishing. During this last period, I worked to the planning and the design of PartecipaTrezzo.it, an e-democracy platform (one of the first ever made in my country).
In addition to these "serious" activities, my other interests are:
Sport: I was a passionate runner and I obtained some interesting results on medium distances like 10K and Half Marathon. Now I re-discovered the beauty of cycling and I'm grinding miles on roads and muddy trails here in the hilly Brianza. You can follow all my workouts on Strava. I am also a great football fan, but actually I'm much better as a watcher than as a player...
Photography: I always try to keep a photocamera with me, even when I'm going around with my bike: you just have to add a small vintage touch and here's what I call "Il Grande Ciclismo". Sometimes I think I'm becoming a good photographer... Don't believe it? Then you should watch my best shots on Flickr.
Music: I like to play the guitar, even if I've got no time to do it. My axe is an original Fender Stratocaster made in USA, bought in 2001; I customized it with an AlecB bridge, a set of Schaller locking tuners and a GraphTech self-lubricating nut. Sometimes I like to record my musical ideas with my Mac, using GarageBand or Reason.