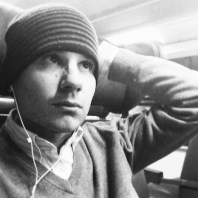 You've reached the personal web site of Marcello Brivio, 40 y.o. digital enthusiast and true lover of the WWW from Italy. These pages are my excuse for having bought a domain with my name without having nothing important to do with it.
I live near the city of Milan and I'm currently working as Head of E-Commerce for PUPA, a renowned Italian cosmetic brand selling premium make-up and skincare products which is now growing the online business.
From 2007 to 2013 I've had the chance to work as a Digital Project Manager at MTV Networks in the amazing team dedicated to MTV.it, dealing with a world-famous media brand and spending every day in a creative environment filled with talented professionals and great friends.
After that, I chose to dedicate my attention to the fast-growing business of e-commerce and I moved to Percassi, taking care of an important network of online stores featuring relevant brands such as KIKO Milano, Madina, WOMO/Bullfrog and Atalanta B.C., with a focus on fast global expansion.
Before my current position, I joined the Italian fashion brand Furla, where I led the execution of the online business strategy with a specific focus on e-commerce and CRM.