January 6th, 2015
During this holiday season I found some time to release Wakizashi, my new WordPress theme designed with filmmakers and video producers in mind.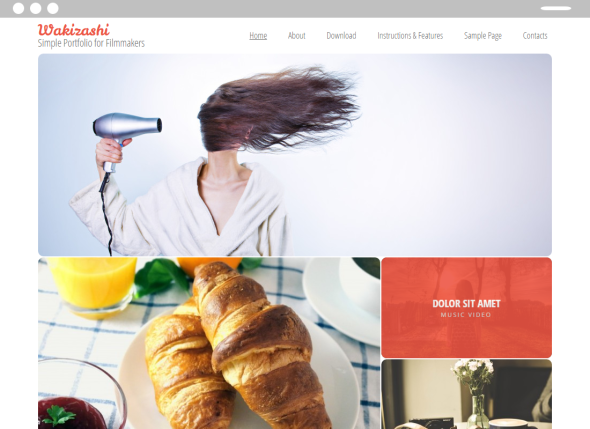 Wakizashi is a clean, simple and powerful video portfolio with the following features:
Built-in Vimeo embedding
Beautiful home page thumbnail grid
4 different stylesheets to choose from!
2 different templates for Pages (3-columns and 1-column)
Contacts template with full-width Google Maps embed
Good out-of-the-box SEO tagging and og:graph support
Google Analytics integration and other easy-to-use custom options
» Read more about Wakizashi and take a complete look to its features.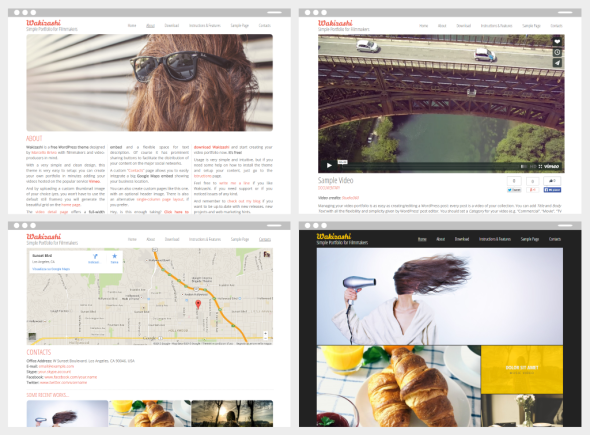 Adding an item to your video portfolio will be as easy as creating a WordPress post: add title and description, upload a thumbnail image of your choice (yes, you won't have to use random-selected still frames) and paste the Vimeo ID of your video. That's all.
Wakizashi is released for free download under the GNU License. Wakizashi's source code is also available on GitHub.